Stumps in your yard or commercial property can cause a headache. If you have plans for your land they may be in the way. Always there when you mow requiring you to dodge them and ultimetly spend more time on yardwork. Many times, stumps can be safety hazards for children. If you have these concerns, worry no more. Piedmont can take care of your unsightly and unsafe stumps at an affordable price.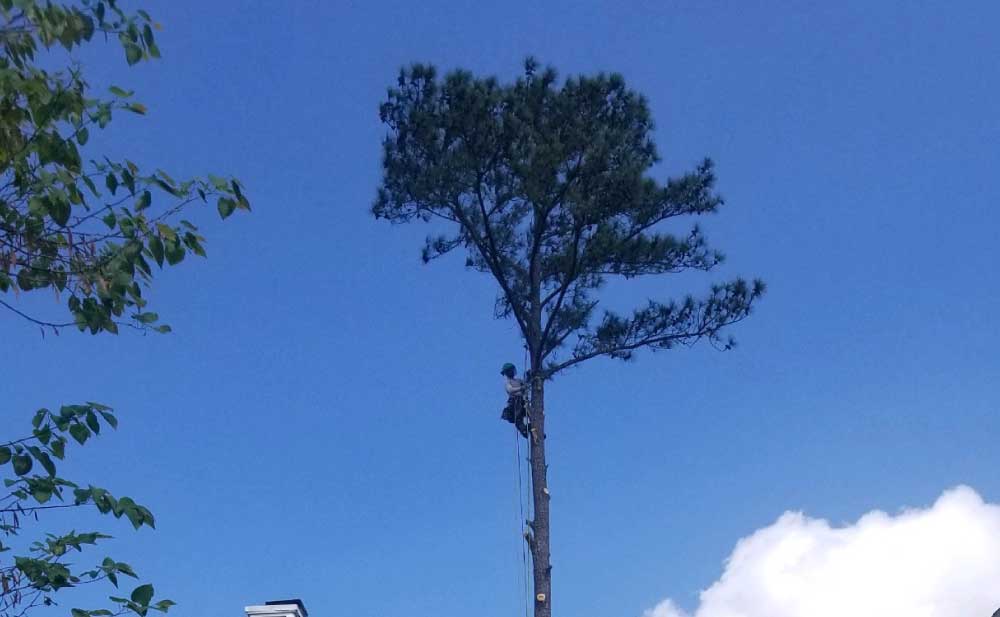 There are many reasons for tree removal. You may want to clear some land to open up space and provide a million-dollar view. You may want to remove some trees to create a magnificent landscape to beautify your property. Another reason may be the safety of you and your family. Over time, trees lose their integrity and present danger to those who live, play, and work around the tree. The risk is that you may not be able to see the disease because the tree looks normal from the outside. If you have concerns about the safety of a tree on your property, please give us a call. We'll inspect and provide you with peace of mind.
Had a painless experience with Piedmont Stump Grinding. They were professional, proactive and efficient.

Very professional, with excellent prices. They clean up well after the job is complete. Communication was quick and easy as well.

Quick, professional and friendly service. My yard looks amazing! Thank you Piedmont Stump Grinding!


Fast and friendly service! Pricing was competitive and the customer service was outstanding. Would definitely recommend!

Danny is awesome to work with! Very professional and competitive prices. Highly recommend.


They were careful in the yard given all the rain which I appreciated. The whole process was painless. I highly recommend them.

Had a painless experience with Piedmont Stump Grinding. They were professional, proactive and efficient. It's been about a month since the work and you can't tell there were stumps there a few short weeks ago. They get all the stars.
Great experience with Dan and Piedmont Stump Grinding. He was on time and responsive. He took the time to understand what my end goal was for the place where the trees had been removed and minimized the clean up. Would absolutely use again and will be referring to friends/family.
We're very happy with the quality of service by Danny. Not only was he pleasant to work with, but the service was quick and now I'm down 2 eye sores in my yard!
Get Your Free Estimate Today
Get Your Free Estimate Today