Cary | Raleigh | Apex | North Carolina
Stump Grinding + Tree Removal
Cary | Raleigh | Apex | NC
Stump Grinding + Tree Removal
GET YOUR FREE ESTIMATE TODAY!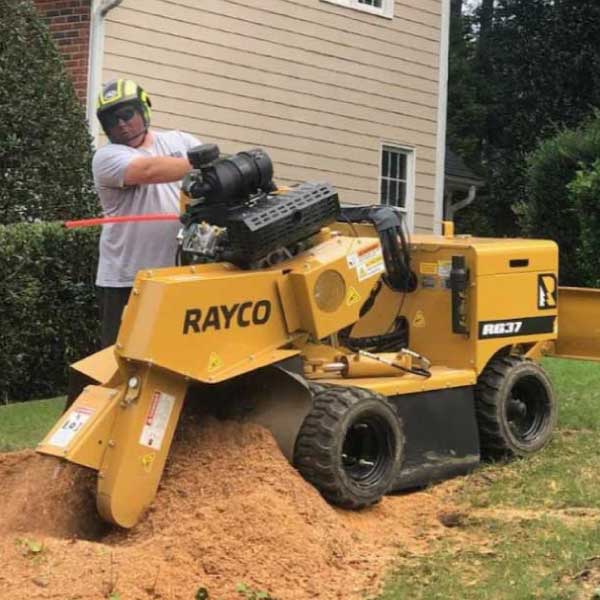 Making your land safe and beautiful
Piedmont offers residential and commercial stump grinding and tree removal services in the Cary, Apex, and Greater Raleigh area. Making your land spacious, appealing, and safe is our goal. Please contact us for a fast, convenient, and free estimate of your job.
Stump Grinding and so much more...
Would call Danny back in a heart beat! Service was outstanding! Can't say enough about the crew. They were a well oiled team, and I enjoyed watching them work. Professional, personable, on-time, hard working! Would use them again!
Danny and crew were great. I had four large pines that I needed removed from my backyard. The problem was that my yard was fenced and the trees were extremely close to the house. I was concerned that removing the trees would somehow damage my house. Danny came in with a plan on how to get back there and take them down. The crew took their time and used some extremely creative solutions to satisfy my concerns. I would not hesitate to use them in the future for any tree related needs.
Piedmont Stump Grinding gave me a fair quote to remove 3 trees from my yard and grind the stumps. They came when they said they would and were in and out very quickly. The crew were professional and cleaned up all of the mess at the end of the job. Danny provided excellent advice about risk during stump grinding due to gas line proximity. Next time I have any tree removal needs, I'll be giving them a call.
Get Your Free Estimate Today