Cary | Raleigh | Apex
Tree Removal Services
GET YOUR FREE ESTIMATE TODAY!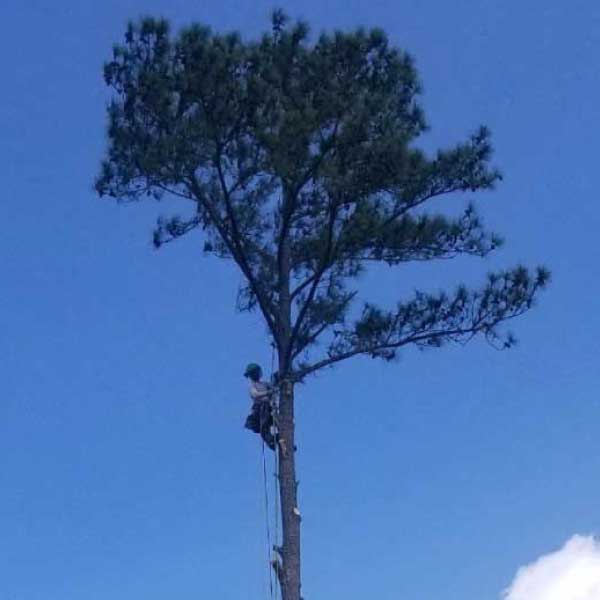 Remove Trees for Looks and Safety
Do you have a tree or many trees that you would like removed from your property? If the answer is yes, Piedmont can help you tackle your tree removal problem. We offer affordable solutions that make your property more pleasing to the eye and provide a safer area for your family or business.
Tree Removal Testimonials
Danny and his team are amazing! They were prompt and got right to work removing all the trees from my front and side yard, many of which were dead and a potential safety hazard. I should have taken before and after photos of their work to show the quality and professionalism of their work. I would definitely recommend them for all your tree needs!!!
Piedmont was great to work with - Danny was very responsive, quickly came out the next day after I inquired and walked the property with me talking through all of the different options and what we had in mind. We had them take down a number of trees and clear out the underbrush and as a result it has created a ton more usable space in our yard. Would definitely use them again the next time I need tree work!
Piedmont Stump Grinding gave me a fair quote to remove 3 trees from my yard and grind the stumps. They came when they said they would and were in and out very quickly. The crew were professional and cleaned up all of the mess at the end of the job. Danny provided excellent advice about risk during stump grinding due to gas line proximity. Next time I have any tree removal needs, I'll be giving them a call.
Danny and his crew are amazing!! This was a group adventure of 47 homes and over 50 trees ranging in size from 25-40+ feet. In a matter of 4 days all of the trees were removed and shortly after that all of the stump grinding work and smooth over was complete. We should have videoed tree after tree coming down it truly was a site to see. The team members are experts in their field, they paid attention to detail, were both courteous and professional and bent over backwards to make sure everyone was satisfied. I highly recommend them and hope to do business with them again:-)
Get Your Free Estimate Today