NORTH CAROLINA
Stump Grinding
GET YOUR FREE ESTIMATE TODAY!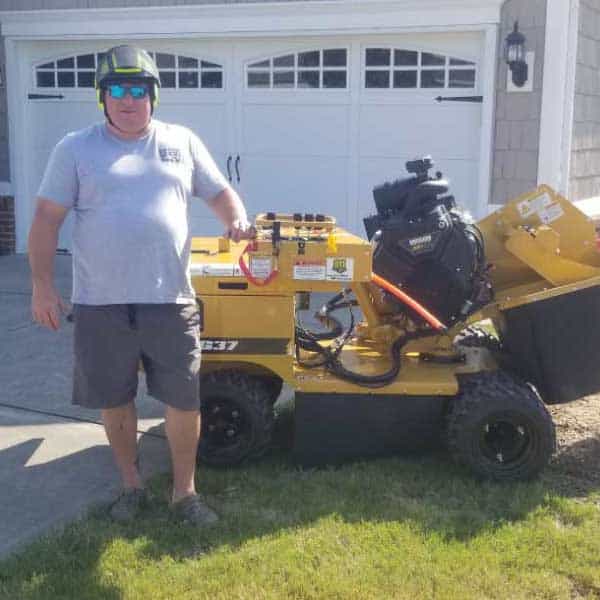 Don't let stumps hold you back from your plans to make your land beautiful. Piedmont can help you accomplish your goals by freeing your land of any unsightly stumps at an affordable price. Contact Piedmont today for a free stump grinding estimate.
Recent Stump Grinding Jobs
Stump Grinding Testimonials
Danny was great to work with - he made time to come out and give us an estimate quickly, and even helped me think through some future plans for our backyard. He took out five stumps, including one huge one another contractor told us would be impossible to remove, all in just one morning and for a fair price! We're looking forward to calling him in again next time we need any tree work done.
Danny was able to dig a stump deeper than other services, which was important in my case. He came out the day after I got in touch, which seemed quick to me.
I was so so so pleased with my experience with Danny at Piedmont Stump Grinding. He responded super fast and completed the job I needed the next day! He went way above and beyond my expectations and was very professional. I've already given his name to 2 people for their future needs and I'll definitely use this business again if I need a service they offer.
Great experience with Piedmont. I submitted a request online with a picture and received a quote quickly. The price was fair and reasonable. They were flexible with scheduling and did a great job! With the stumps gone, I can finish my project. I'm happy to have found a trusted tree service professional. Highly recommend.
Piedmont Stump Grinding and Tree Removal did a great job grinding two huge oak stumps and some other smaller stumps. The job was done on time and the costs were competitive. I would use this company again!
Had a wonderful experience working with the guys at Piedmont Stump Grinding. I was given a very reasonable quote for 8 large stumps in my yard. They were very flexible with scheduling. I recommend them for your tree removal needs.
Company did an excellent job for a reasonable price. My fiancé and I were more than pleased. I can't recommend them highly enough.
I contacted Danny from Piedmont Stump Grinding to remove a 9" oak stump. He was responsive and prompt getting on the schedule. Prices were competitive. Work was quick and clean. Would recommend and use them again.
I received a complement of services from Piedmont including tree removal, stump grinding, and brush clearing. After consultation and estimate, work began promptly and was completed on time. The crew was diligent and hard-working and mindful of "don't touch" areas. The quality of work was superb and has enhanced the beauty of our home and our view, and combined with an excellent price, our expectations were exceeded. Thank you, Danny!
Free Stump Grinding Estimate